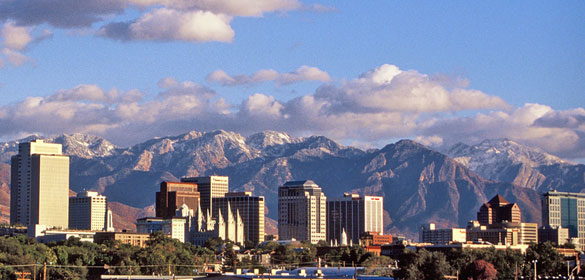 You have heard about the legendary Sacred Music Colloquium. Now is the time to make the commitment and come. Edition XXII runs June 25-July 1, 2012.
This year, the program is being opened up even more and in two ways. The presence of a far larger and more diverse faculty makes it an ideal place for professional musicians. At the same time, the extensive programming and lectures make it possible for people who do not intend to sing all week or even at all to enjoy the events and learn. Both of these changes are new. The idea here is to make room for people who do not necessarily want to sing all day every day. There will be classes on every topic you can imagine, and extensive opportunities for socializing and learning.
I haven't mentioned the main extraordinary thing actually. The location is Salt Lake City. The venue is the Cathedral of the Madeleine. This place is absolutely among the most beautiful liturgical spots in the United States if not the world. The Cathedral has been fully opened up to us, as has the wonderful choir school that is connected to the cathedral. In so many ways, this move represents a glorious new epoch for the sacred music colloqium and for the CMAA – and for sacred music generally!