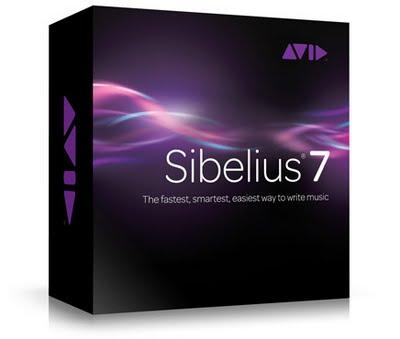 Sibelius
is a leading software for musical score engraving. It was first developed by brothers Ben and Jonathan Finn while singing in the Kings College Choir in the 1980's, and has since become an industry standard platform, used today by thousands of music professionals around the world.
Choral Public Domain Library
has thousands of free sacred music scores available in Sibelius file format that sacred musicians use and rely upon daily.
It has been reported that Sibelius, now owned by
Avid
, has been shut down and the parent company refuses to sell the company back to its owners so that proper and development and support can continue. Here is the report with the details from the "
Save Sibelius
" Facebook page:
Dear Sibelians,

Yesterday the sacked Sibelius programmers walked out of the London Headquarters for the last time.

We have no time to lose.



Here's what you can do:

If you work in any schools, societies, choirs, bands, orchestras, unions, alumni, guilds - you can raise this as an issue and ask them to visit

www.sibeliususers.org

. We have made it as easy as 1, 2, 3 to take immediate action.

The site is linked to Facebook, a Change.Org Petition and has a One Click emailer to contact the entire Avid board. Every single action helps. You can swamp the Avid HQ with your protests.

Even if you have already faxed, emailed, written, phoned, it is still worth writing back and even more importantly, invite your friends and colleagues to do likewise.

The golfing buddies on the Avid board have shown themselves time and again to be devoid of vision or proper understanding of the music industry. Their Wall St modus operandi is to buy viable companies, sack the staff, close down the offices and then simply let them trade on reputation with zero overheads until the products die off. Avid are literally making a killing at our expense.

Sibelius is currently we believe turning over $18 million a year. So now, with no overheads of development team and offices, for Avid that becomes clean profit as Sibelius is slowly killed off over the next 3-4 years.

To Avid's Wall St mentality, that is smart business. Run on empty, make your fortune, then leave the carcass behind to hunt for the next pot of gold. Short term thinking that brings on the Harvard High Fives.

The programmers who left yesterday will have had enough code pre-written for a very slim Sibelius version 8 to be released in a year or two, so Avid can pretend that development is still going on. It isn't. Development on Sibelius ceased yesterday.

Wall St speculators like Avid have no business in the music business. Let's ramp up the pressure, and keep those Facebook Likes, emails, faxes, letters, petition signatures and phone calls coming.

And please keep watching this space - we'll update you as the campaign escalates.

Derek Williams